Some pics from the Grammys 09'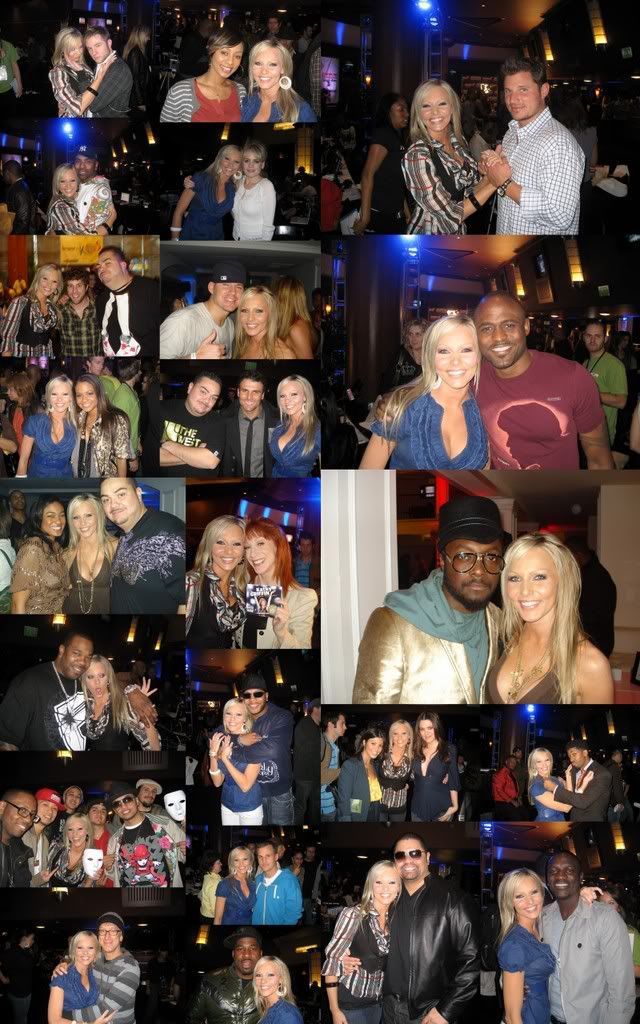 Phooson 08'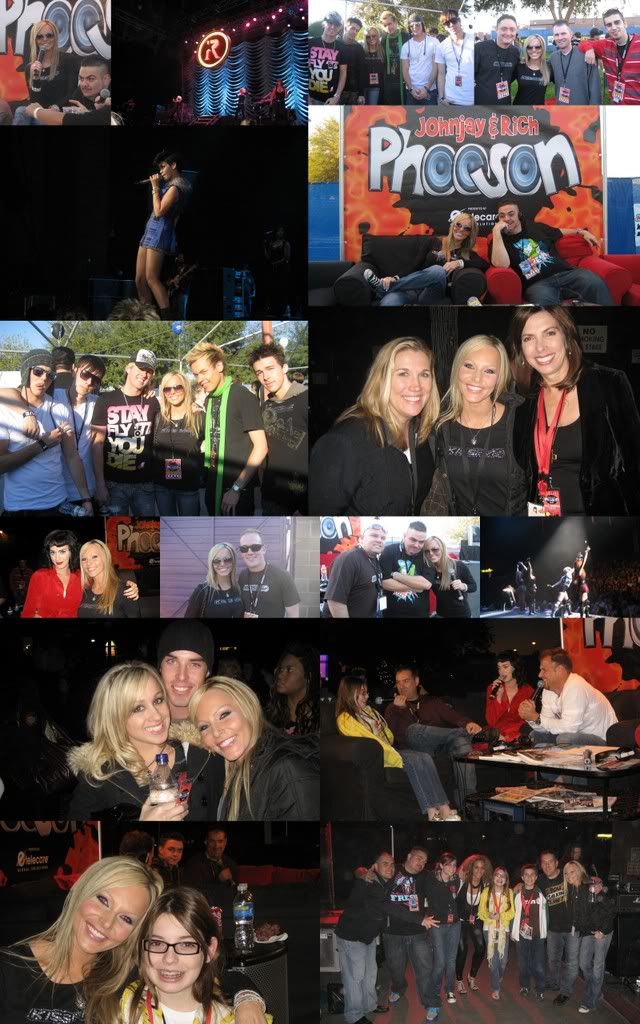 Beyonce concert...
BACKSTAGE AT AMERICAN IDOL


Broadcasting live from American Idol could have been one of the coolest things I have ever done!! There was sooo much going on I think I took a total of like 600 pictures!!! First of all... there are some major freaks walking down Hollywood Blvd. pics are in the "Day 1" gallery... Also, everyone looks soooo much smaller than they do on TV!!! It's true... the camera really does
add 10 lbs.! I was busy almost 24 hours a day,interviewing past American Idol contestants, attending madatory parties (don't think I minded that! ;), and watching the actual live tapingof both nights of the American Idol finale!!! At one of the parties I got to meet Simon... he was actually really nice in person!! He was walking around with a permanent grin on his face... I wonder if that had anything to do with the HUGE contract he just signed with Fox for the next couple of years. Our very own Jordin Sparks was glowing the night Simon told her she mopped the floor with Blake (pics in the press conference gallery). Carrie Underwood was absolutely stunning, hate to say it but it wasn't just the outfit that made Kelly Clarkson look a little heavier... she was :( More power to her though she really doesn't care what people think... gotta respect that. All in all the whole week is kind of a blurr!! Ha ha...
click here
to check out
the pictures!!! :)
JORDIN SPARKS!!! MATT LEINART!!!
... AND BONE THUGS!!!

CLICK
HERE
to see all the pics!!!

GWEN STEFANI AND AKON WERE HERE...

SOOOOO FUN!!! If you missed it click on the pic to see my
pics and all the KISS pics from the backstage BBQ and the show!!!
DANITY KANE AND SPECIAL K... WHEN THEY WERE
STILL TOGETHER...

Special K interviews Danity Kane!

Part 1 of 4.
Part 2 of 4.
Part 3 of 4.
Part 4 of 4.
A COLLECTION FROM OVER THE YEARS...